Mobile Websites
More and more mobile searches are conducted each day. Don't be left behind when it comes to being found by mobile search.
Social Media Marketing
Mobile Search Marketing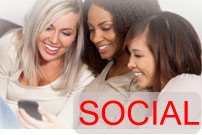 Social media is becoming increasingly important for companies doing business on the internet.  Facebook is now the #1 website where people spend time and connect. 
Search engines are beginning to take note of business pages and social media in their indexing and ranking factors. Business, or 'fan pages' provide an avenue to interact with your clients and company 'fans', to promote new products or services and to spread your message. Advertising opportunites on Facebook and other sites can also boost your promotional efforts. Linking your twitter, facebook, youtube and other accounts to your website can help boost your traffic and visibility. 
Most companies agree that networking is a key ingredient to business success, but many do not know the right way of interacting and engaging consumers online.
While most people are familiar with social networking sites, including Facebook, Twitter and Linkedin, there are many other social news, bookmarking, tagging and review sites that can drive traffic to your business.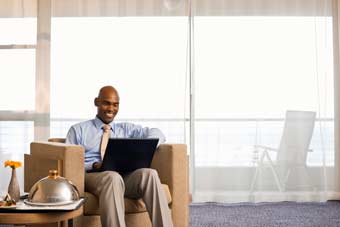 Social networking allows you to connect to people that share the same interests, and can help you establish authority for a topic or area.  Social media also helps you build links to your site, which helps your site for search engine ranking. 
Video is a cost effective method of creating informative slide shows, vlogs, 'commercials' and after sales satisfaction. From informational slide shows, to 'meet the people' or 'troubleshooting the product', video can convey your message and distinguish your company from the competition.

Social media is another tool you can use to establish your online presence and visibility.  While it can be very powerful, it must also be controlled through reputation management and regular posting of content.  We work with you to set up and manage your social media.
Let us explain the options available to you for your online marketing.  Bringing in the right social media components for your business can greatly boost viewership and search rankings.
Contact Webmad for a free social media marketing consulation