Mobile Websites
More and more mobile searches are conducted each day. Don't be left behind when it comes to your products and services being found by mobile searchers.
The number of smart phone users is expected to dramatically increase over the next 5 years. Many businesses do not understand the importance of optimizing for mobile search. Right now, there is a golden opportunity to reach this affluent, connected market of smart phone users. Call us to get your business noticed by this fast growing group of connected consumers and business people.
MOBILE WEBSITE
Mobile Search Marketing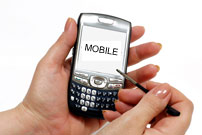 There are currently 5 times more cell phones than computers and lap tops combined. 
Mobile is the gateway for you to develop the most intimate relationship with your customer by adding value for your customer in the right place at the right time and in the right context.
The number of people who search for products and services via their cell phones is expected to steadily increase over the coming years.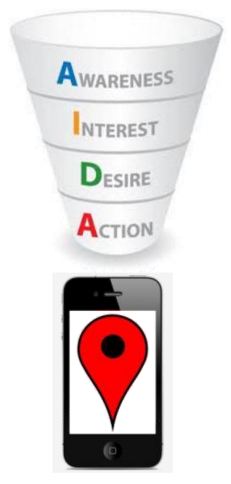 Mobile devices have much smaller screens and keypads than computers, which means that shrinking website pages to fit is not the best strategy. 

WebMAD Marketing and Design can build a mobile page for your business and optimize it for mobile search.
Mobile gets the fastest, best conversion for local businesses. Browser based local search according to Google in 2012 shows that 50% of mobile search is locally based. There were over 20 billion mobile local searches in 2012. Image the amount of lost sales that local businesses may be leaving on the table because they do not have a mobile compatible website. Just having the mobile site without doing any other mobile marketing can still greatly increase sales.
Mobile search results are not the same as traditional search results, so it is important to optimize your business for mobile users.  We build user friendly sites, with pop out maps to find your business en route, instant connect buttons to call your business and text you can actually read on the smaller screen.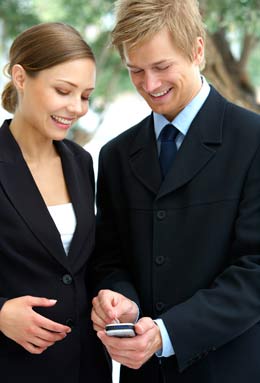 Mobile search is becoming increasingly important for all businesses, but especially businesses that consumers are looking for when they are away from their home or workplace: restaurants, transportation, grocery/convenience, gas stations, clubs, delivery services and more.

Webmad can integrate the mobile pages as part of your complete on-line strategy, or just add mobile to match the look of your existing website.  Mobile pages and optimization packages start at $495. 
Mobile, along with Twitter, Facebook, texting and other online tools, can be a powerful combination with your optimized website. More smart phone users are turning to mobile search to find products and services.
With more features and applications expected to come from Google's Android operating system, as well as Blackberry, Apple Iphone and others, you need to promote your company for smart phone users.
Get a jump on your competitors by bringing mobile into your online promotion plan while it is still in the early stages. Call WebMAD to find out how mobile optimization can work for you.
Contact Webmad for a free consulation on how to add a mobile website for your business.