QR Codes for Canadian Business
Are you using QR codes to expand your online reach into the offline world!
We may spend alot of time getting traffic online, and other resources to get traffic to our business offline. But to connect the two, QR codes are becoming more and more popular. They are sprouting up everywhere, but to date many businesses don't understand the proper implementation of the QR Code.
For one, many real estate agents proudly display their QR code on their signs and flyers only to lead a person with a smart phone to their desktop site instead of a mobile optimized website.
Of course they will experience a high bounce rate with that type of path, because scrolling and zooming is not a pleasant mobile experience. Contact Webmad if you need your website optimized for mobile.
There were already over 30 million scans of QR codes last year.
72% are more likely to remember an advertisement when they scanned a QR code, according to 1to1 Media.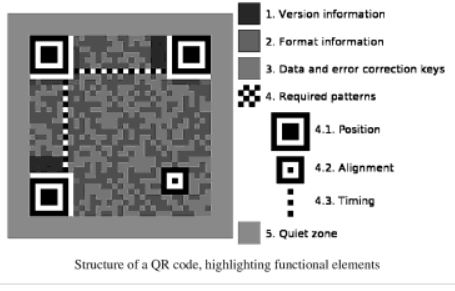 Currently, men do 63% of the scanning, but women are expected to overtake them in the near future because they generally make more purchasing decisions.
Over 50% of smart phone users scan QR codes to get a coupon or discount. Having an offer for them increases the likelyhood they will buy from your business.
QR codes should be at least 1-by-1-inches with one-tenth of an inch of space on all sides.
The background should be white or light to make them easily scanable. There are custom QR codes as well, but it is important to test them on different devices to make sure they are translating properly.
It's important to test the QR code on different types of smartphones — it may work on some but not others.
Many smart phone users don't have a QR code scanner app installed, so providing a handy link helps increase conversions as well.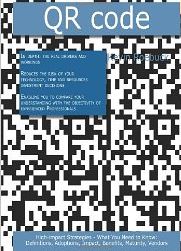 If you are interested in knowing more about how QR codes work and want to learn all that you need to know such as:: Definitions, Adoptions, Impact, Benefits, Maturity, Vendors and more, and are in Canada, check out: Qr Code: High-Impact Strategies - What You Need to Know: Definitions, Adoptions, Impact, Benefits, Maturity, Vendors
QR Codes for Business
Webmad has teamed up with local printers to provide visitors to your business with a complete QR code solution. We generate the code for you and assure the printer has the necessary files to translate it to your signage and printed materials. Contact Webmad for further details on using QR codes for your business.


FREE QR CODES for everyone that requests us to mobilize their website.
Mobilizing your website to provide a streamlined mobile user experience for your visitors is as easy as contacting Webmad! The cost is extremely affordable and worthwhile for any local business in the Greater Toronto Area. Capture and retain more mobile traffic - Get more mobile leads through a mobile compatible website.

Create
"Word of Mouse"
QR Codes
QR Code

A QR code (quick response code) brings the offline world online to your website.

The numer of smart phone users is skyrocketing. If you don't have a mobile optimized website, your competitor is getting that mobile traffic.

Contact WebMad at (905) 582-4357 to discuss how to mobilize your existing website or create a new one.